1
« on: November 10, 2018, 09:29:44 PM »
Here are the tentative plans for the annual Memorabilia & Swap Meet at the Bicycle Museum of America.
Saturday, March 23, 2019 from 9:00 to 3:00 pm.
We'll be looking for a couple of Wheelmen for informal presentations about pertinent topics. Any ideas?
We'll have the presentations after a break for lunch.
Would you like a table to show your collection of memorabilia or a selection of your collection?
Would you like to sell some of your extra items?
http://ohiowheelmen.org/owpages/schedule.html
Wheelmen viewing Lorne's 3-D images from his talk at the 2010 meet (Bill Smith photo):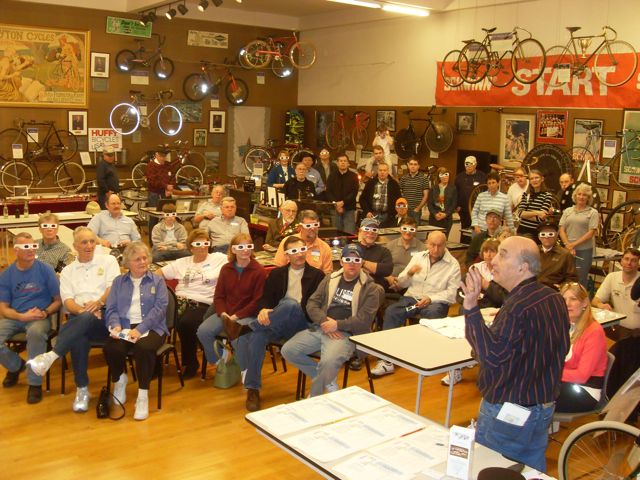 If the weather permits, bring a bicycle for a ride around town afterwards.
Questions?
Richard DeLombard